Austrian Institute of Technology
Das AIT Austrian Institute of Technology ist Österreichs größte außeruniversitäre Forschungseinrichtung und ist unter den europäischen Forschungseinrichtungen der Spezialist für die zentralen Infrastrukturthemen der Zukunft.
Das AIT Energy forscht an zentralen Fragen im Bereich 'Erneuerbare Energien', in der Photovoltaik werden Projekte auf Zell-, Modul- und Systemebene durchgeführt.  Schwerpunkte sind: Zertifizierte Prüfung von PV-Modulen, Auftragsforschung im PV-Produktentwicklungsbereich, Peformance & Reliability, BIPV sowie neue Technologien und Prozesse.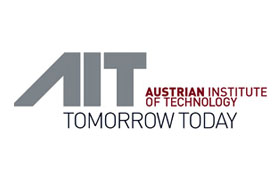 Marcus Rennhofer
Giefinggasse 2
1210 Wien
Austria