Vienna University of Technology, Institute of Sensor and Actuator Systems (ISAS)
Vienna University of Technology is one of Europe's oldest technical universities and Austria's largest technical scientific research and education institution. The Institute of Sensor and Actuator Systems has a best equipped research laboratory for microsystem technologies, nanotechnologies, thin film technologies and software for computer simulation. The institute is active in the research and development of PV solar cells and modules, in areas such as numerical modelling and simulation, technological development and thin film characterisation.
AT a Glance
Expanded solar cell / solar module concepts
Noval Improved light management
Manufacturing optimisation: Numerical and experimental
Development of metalisation contacts on alternative substrates etc.
Relevant international and national projects:Coordinator of the FP7 EU project SolarDesign,coordinator of the MNT-Era-NET AdaCell project, partner in the FFG lead project SynerCIS, andseveral other projects.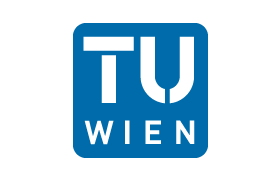 Frau Nadja Adamovic
Floragasse 7/2
1040 Wien
Austria